Popular Tyres LLC is a part of the Popular group of companies headquartered in Dubai, with rich experience in the Automotive industry for over 2 decades in the Middle-East, Africa & CIS regions.
The company is an established automotive part distribution enterprise, mainly focused on the distribution of Tyres, Batteries, Tubes, Lubricants, Rims and Allied products.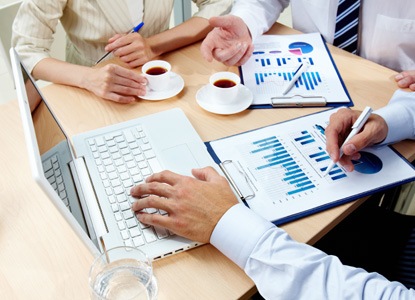 Popular Tyres L.L.C., Dubai (UAE), is one of the foremost suppliers of marquee brands of Tyres, Tubes, Batteries, Lubricants & Allied Products in the Middle East, African and Asian continents. From humble beginnings, we now have a well-established distribution network spread across the globe spanning 43 countries in five continents. A comprehensive product range, competitive prices, timely deliveries and high quality products, have helped us to gain a firm foothold in new and emerging markets in different countries.
Popular Tyres is the sole agents of JK Tyre Products in the U.A.E and authorized export agents for Middle-East & African Markets. We are the exclusive distributors for the entire range of world class brands of tyres such as Triangle, Diamondback, Westlake, Gravity, V-Netik, Armour, Double-King and Linglong.
Our Automotive Tubes Division
Our Automotive Battery Brands
Incoe
Speedmate
Trane
Challenger
Popular Tyres has been delivering high quality Deep Cycle Batteries used in Electric Forklifts, Aerial Work , Platform / Access, Golf / Utility / Neighbourhood Electric Vehicles (NEV), Floor Machines, Material Handling, Renewable Energy (Solar) & Recreational Vehicles(RV).
Our Lubricants division focuses on Premium Motor Oil, Engine Oil, Hydraulic Oil & Automatic Transmission Fluid.
We are also authorized dealers of Bridgestone, Michelin, Nexen, Pirelli, Continental, Yokohama, GoodYear, Dunlop, Falken, Sumitomo & Hankook.
Worldwide Market Presence
The company has an established distribution network and an extensive presence in Africa, Middle East and CIS countries.
CIS countries - Turkmenistan, Azerbaijan, Kazakhstan & Kyrgyzstan
African countries - Kenya, Mozambique, Nigeria, Ghana, Chad, Ivory Coast, Eritrea, Tanzania, Burundi, Congo, Morocco, Senegal, Niger, Mali, Algeria, Libya, Somalia, Togo, Benin, Cameroon, Botswana, Zambia, Namibia, Malawi, Madagascar, Ethiopia & Sudan
Middle-East countries - U.A.E, Saudi Arabia, Oman, Qatar, Kuwait, Iraq, Jordan & Yemen
Asian Countries - India, Afghanistan, Pakistan & Bangladesh
European Countries - Turkey
Distribution in U.A.E
Popular Tyres is a major supplier to Importers, Retailers, Wholesalers, Corporate Fleets, Transporters, Government Organizations & Independent Garages, and also actively participates in international tenders directly and via teaming partners to supply products to UN, US Defence and NATO. Stressing on timely delivery to our clients, we aim to set new benchmarks in the distribution and service of Automotive Tyres| Tubes| Batteries in the region.
Vision
We envision being the best, frontline supplier of automotive tyres, tubes and batteries to the Middle-Eastern and African continents by excelling in all counts with consistent hard work and dedication. We also aim to grow impressively and achieve widespread recognition in our field with the quality of products & services we provide.
Mission
To base transparency and openness in our transactions with our customers and build long standing relationships rooted in trust and mutual respect.
To consistently strive to accomplish the mission of being the premier purveyor of automotive tyres, tubes and batteries.
We are committed to supply the most trusted brands and hence make sure that our clients are served with highest quality. With a never-say- die attitude and determination, we desire to go extra miles to achieve unrivalled supremacy in our business.
Value Added Advantage
Popular Tyres is a total solution provider for PCR, TBR, TBB, Agri, Bias and Radial OTR, Industrial Pneumatic and Solid tyres & has massive stocks ready for immediate shipment at our warehouses in Dubai. Our dedicated team of professionals have over 2 decades of experience in the automotive industry.